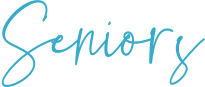 Capturing the beauty of your journey.​
Taking senior portraits is the perfect way to commemorate what you have accomplished so far in your life, and a way to celebrate all the things the future has in store for you.
Customize your graduation announcement with your senior portraits and show family, friends, and everyone else what an incredible person you've grown into.
Senior photo sessions are 1 hour long with up to 3 wardrobe changes, and can consist of
both indoor and outdoor portraits.